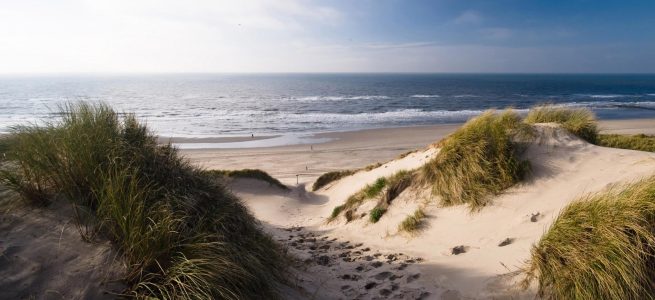 Enjoy the beautiful oostkapelle
Oostkapelle owes its name to a chapel must have stood here in earlier times. Together with another chapel, which is located on the site of the present Westkapelle. As a fortified town developed western sister Oostkapelle, however, better than in the Middle Ages Oostkappelle that until the twentieth century remained a farming village.
After the 2nd World War, however, developed the site in the wake of, among other Domburg and Zoutelande into a resort. Oostkapelle like Domburg is adjacent to a wide strip of land with dunes and woods, the Manteling called. Therein lie the 12th century Westhove Castle and the museum for nature and landscape of Zeeland, Terra Maris.
The casing of nature
Manteling extends from Domburg to the Veersegatdam. It is a unique nature reserve which consists of beach, dunes, the forested, domains areas and various water features. The size of this area is about 750 hectares. There are in this area off some routes, including the blue route of 4km and the white route of 3km.

Terra Maris Museum
A varied and lively exhibition takes you through the history of the landscape of Zeeland and shows you the richly varied nature of Zeeland, from cormorant to samphire! Terra Maris organizes year-round activities in and around the museum, such as excursions in the nature reserve Manteling, beachcombers walks and activities especially for children.